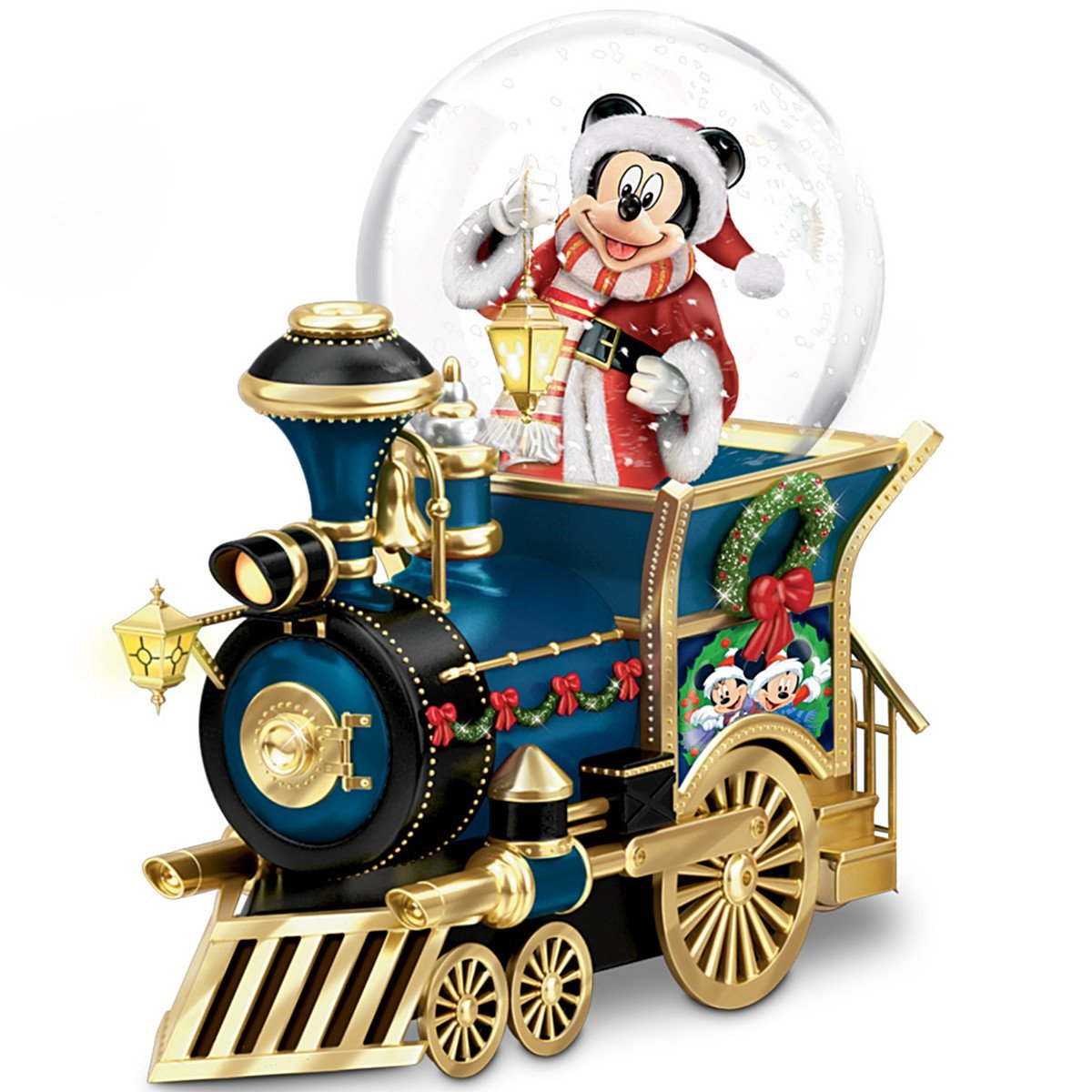 If you are a big fan of Disney, you probably like to incorporate it into your holiday decorating. While you may have a vast collection of Disney Christmas ornaments, chances are you might not be aware of all of the collectible Disney snow globes the Bradford Exchange offers that feature the characters you know and love. These snow globes make the perfect collectibles for Disney lovers, and will become a cherished gift that will last a lifetime. Year after year as the holiday season approaches and boxes are brought up from the basement or down from the attic, the recipient will remember when they received this special gift and whom they received it from. What a great way to created joyous Christmas memories, while at the same time adding to your or someone else's collectibles.
Hallmark FROZEN Musical Waterglobe
A lovely gift, this waterglobe features Elsa and Anna in the center of a tableau within the globe while Sven and Olaf are outside looking in. The
Hallmark CLX2013 Frozen Musical Waterglobe
Disney Musical Snowglobe with Lights
This snow globe depicts a winter scene with Mickey and Minnie Mouse riding over a small bridge in a sleigh with Pluto as their reindeer. Off to each side are snow covered pine trees, with one decorated for Christmas. Winnie the Pooh and Eeyore are building a snowman, while Bambi and Thumper slide on the ice of the frozen pond. Snow White and two of her dwarf friends have decorated the tree for the holidays. Goofy and Donald Duck are featured on the back side of the base. The water globe portion is slightly elevated on the base and features a beautiful castle with Tinkerbell flying around inside. Snow is activated by flipping a switch, and snowglobe also plays eight different holiday melodies. Snowglobe is handcrafted and hand painted. Measures 6 3/4 inches high by 7 3/4 inches wide by 7 1/4 inches in diameter.
Disney figures Snow Globe 'Musical Snowglobe Showcasing 13 Classic Characters by Bradford Exchange
Cinderella Christmas Snowglobe with Coach and Horses
This is a handcrafted miniature holiday snowglobe featuring Cinderella in her carriage being led by two horses decked out for the holidays. Cinderella is holding packages on her lap while the snow swirls around her. This piece is part of a collection that is available through a subscription plan from the Bradford Exchange. Snowglobe measures 3 inches high.
Disney Miniature Cinderella Snowglobe: A Party For A Princess by The Bradford Exchange
Mickey Mouse Christmas Musical Locomotive Snowglobe
This snowglobe features a blue locomotive with gold and black accents. Locomotive is decorated for Christmas and is carrying our friend Mickey Mouse who is dressed up like Santa Claus. Actual water globe area contains Mickey, while the rest of the locomotive is outside of the water globe area. Piece measures 4 1/2 inches wide and plays holiday music. Piece may be purchased separately or as part of a collection available through a subscription.
Disney Mickey Mouse Miniature Snowglobe: Santa Mouse Is Comin' To Town by The Bradford Exchange
More Disney Christmas Collectibles from The Bradford Exchange
The Bradford Exchange Tim Burton's The Nightmare Before Christmas Rotating Musical Carousel Sculpture: Lights Up
The Bradford Exchange Thomas Kinkade Christmas Tabletop Tree: Songs of The Season
Thomas Kinkade Illuminated Nativity Tabletop Tree: Glory to The Newborn King by Hawthorne Village
The Bradford Exchange Magic of Disney Pre-Lit Tabletop Christmas Tree
Disney Light Up Christmas Cove Village Sculpture by Hawthorne Village
Disney Mickey Mouse Lamp with Spinning Animation Base and Silhouette Shade by The Bradford Exchange
Hawthorne Village Disney Once Upon A Holiday Illuminated Musical Bradford Exchange Sculpture
Bradford Exchange Disney The Little Mermaid Part of Her World Ariel Sculpture
More Disney Snow Globes and Water Globes
The Bradford Exchange Disney The Nightmare Before Christmas Musical Glitter Globe with Rotating Base
The Bradford Exchange Disney Tim Burton's The Nightmare Before Christmas Illuminated Musical Snowglobe
Disney Mickey Mouse Bradford Exchange Glitter Globe With Motion And Music
The Bradford Exchange Disney Mickey Mouse Miniature Snowglobe: Santa Mouse is Comin' to Town
Department 56 Disney Classic Brands Mickey and Minnie Waterdazzler Waterball, 4.5
Enesco Disney Traditions by Jim Shore Santa Mickey Waterball, 5.625
Enesco Disney Traditions by Jim Shore Victorian Mickey and Minnie Mouse Skating Waterball, 6.25 Inch, Multicolor
Enesco Disney Traditions Mickey and Minnie Mouse Waterball
Nightmare Before Christmas Jack Skellington Water Globe Snow Globe Musical Light up
Disney Olaf's Frozen Adventure Snow Globe
Disney Parks Nightmare Before Christmas Jack and Friends Sculpted Snowglobe
Walt Disney World Castle Musical Snowglobe A Dream is a Wish Your Heart Makes
Nightmare Before Christmas Jack Skellington On A Sled Sleigh Water Globe Snow Globe Musical Light up
Winnie the Pooh Lullaby Water Globe
Disney Parks Exclusive Alice in Wonderland Tea Party Spinning Snowglobe
Department 56 Disney Mickey on a Sleigh Waterball Snowglobe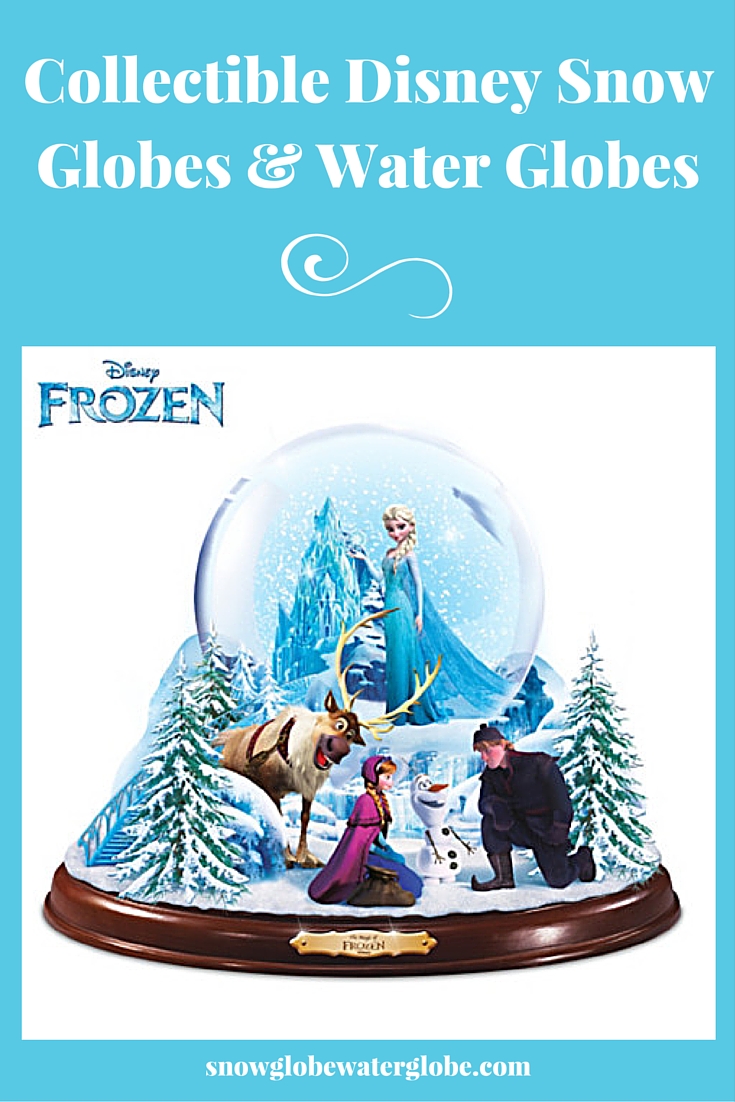 (Visited 3,395 times, 1 visits today)